Luxury Vinyl Plank
Luxury vinyl flooring certainly has much to offer, whether you're seeking stunning and resilient flooring for your home, or for your business. Offered up in ultra-realistic planks, made to resemble natural hardwood, luxury vinyl planks are considered by many to be even better than the real thing. At Brent's Carpet One Floor & Home in Newhall, CA, we specialize in smarter flooring options for the savvy consumer, including a beautiful selection of luxury vinyl plank products.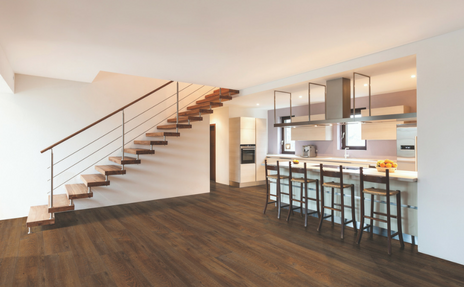 Benefits of Luxury Vinyl Plank
While luxury vinyl plank and natural hardwood are basically apples to oranges, we've met many customers who strongly prefer the former. Luxury vinyl arrives with a formidable top layer that resists dents and scratches. Since all luxury vinyl is moisture resistant and some even waterproof, you can rest assured these planks won't ever warp or expand from heat or cold like hardwood does. This makes it possible to enjoy the textures and styles of hardwood in places like your bathroom or laundry room.
Luxury vinyl plank is simple to install, since you don't need adhesive or nails in most instances. It is made in sturdy layers, so this floor is incredible dense. It's also soft to walk upon, and gentle on your aching joints. Additionally, these planks are produced in many different sizes, allowing for full customization. Luxury vinyl plank is very easy to care for, and an occasional sweeping or light mopping is all that's really needed to make it shine on.